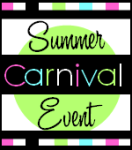 I have really long hair and love to curl it. I have used so many kinds of irons on the market with the same results, flat curls within a few hours. My hair is relatively thin and does not hold much volume or bounce naturally. Working with a traditional curling iron is a bit tough with really long hair. With the Infiniti by Conair You Curl i found that i have much more control over the barrel and can get much closer to the roots. I love that i no longer have the crimp at the end of each curl from traditional irons. It gives me softer longer lasting curls.
Is your curling iron "clamping" your style? Sometimes you just gotta let loose! Soft, sexy curls are now easy to create with the new Infiniti by Conair You Curl. The You Curl has a unique, clamp-free design and a cone-shaped barrel that creates a softer, less structured curl. Simply wrap hair around the barrel, hold for a few seconds and then release. The conical design allows the curls to start closer to the root, allowing more volume through the middle (large portion of the barrel) and the bottom will have a tighter curl (small section of the barrel). The effect is trendy, free-flowing spirals with no "clamp kinks."


The powerful ceramic heater features Tourmaline Ceramic™ technology which provides more protection, reduces frizz, helps eliminate static and does not have damaging hot spots. The ultra-high heat levels are instantly restored during use, and the 5 LED settings provide the ideal temperatures for all hair types. The stay-cool safety tip protects fingers during use.
The Infiniti by Conair You Curl is available nationwide at mass market and drug store retailers, as well as at www.conairyoucurl.com, for an average retail price of $49.99.
You can also find out more great info by "liking" Conair's new Facebook page at www.facebook.com/conairhair or following them at www.twitter.com/conair_hair
GIVEAWAY
One lucky winner will get the Infiniti by Conair You Curl!
Mandatory Entry
(Must be done for others to count)
Visit their website and tell me what you love!
Extra Entries
*Follow STM via GFC{Left Sidebar}
*Follow STM on Twitter
*Follow Sponsor on Twitter
*Tweet this specific giveaway{Tweet button, bottom right side of this post}
2 times daily-1 hr apart
*Blog about this specific giveaway, linking to it!
*Follow STM on Reader of choice
*Subscribe to STM via Email
*Enter any giveaways in this event{1 entry per giveaway}List on left sidebar

This giveaway is open to U.S.and Canada ends 7/31


I received feature item to review!Smart and Trendy Moms finds products, ideas, projects, recipes, and other information that we have personally found helpful or interesting. As always, it is up to you to determine what is appropriate for you, your children, and your situation. See our Disclosure